Mordenkainen's Fiendish Folio Volume 1 is a monster supplement containing 17 new monsters, Another D&D supplement is out-loaded up with beasts from the RPG's past, with continues helping Extra Life. Each of the beasts comes from the exemplary Fiend Folio, which was initially distributed in August 1981, and is obviously refreshed to the Fifth Edition ruleset. The enhancement runs $9.99, with all returns given to Extra Life which has raised $30 million or more since its establishment in 2008 to help wipe out and harm youngsters through the Children's Miracle Network Hospital. You can get the enhancement on DM's Guild at the connection. 
Mordenkainen's Fiendish Folio Volume 1
Crab Folk are a variety of monster, made by a witch grafting together monstrosities and crabs. They look precisely how you believe that would look. Husky two-legged crabs. Have every one of the abilities of a crab and a monster otherwise known as they're enormous and hit stuff and their hook assault catches and they can inhale submerged, similar to some sort of imitation aqua man. Furthermore, all things considered, the player likes monsters. 
Check also: Tasha's Cauldron of Everything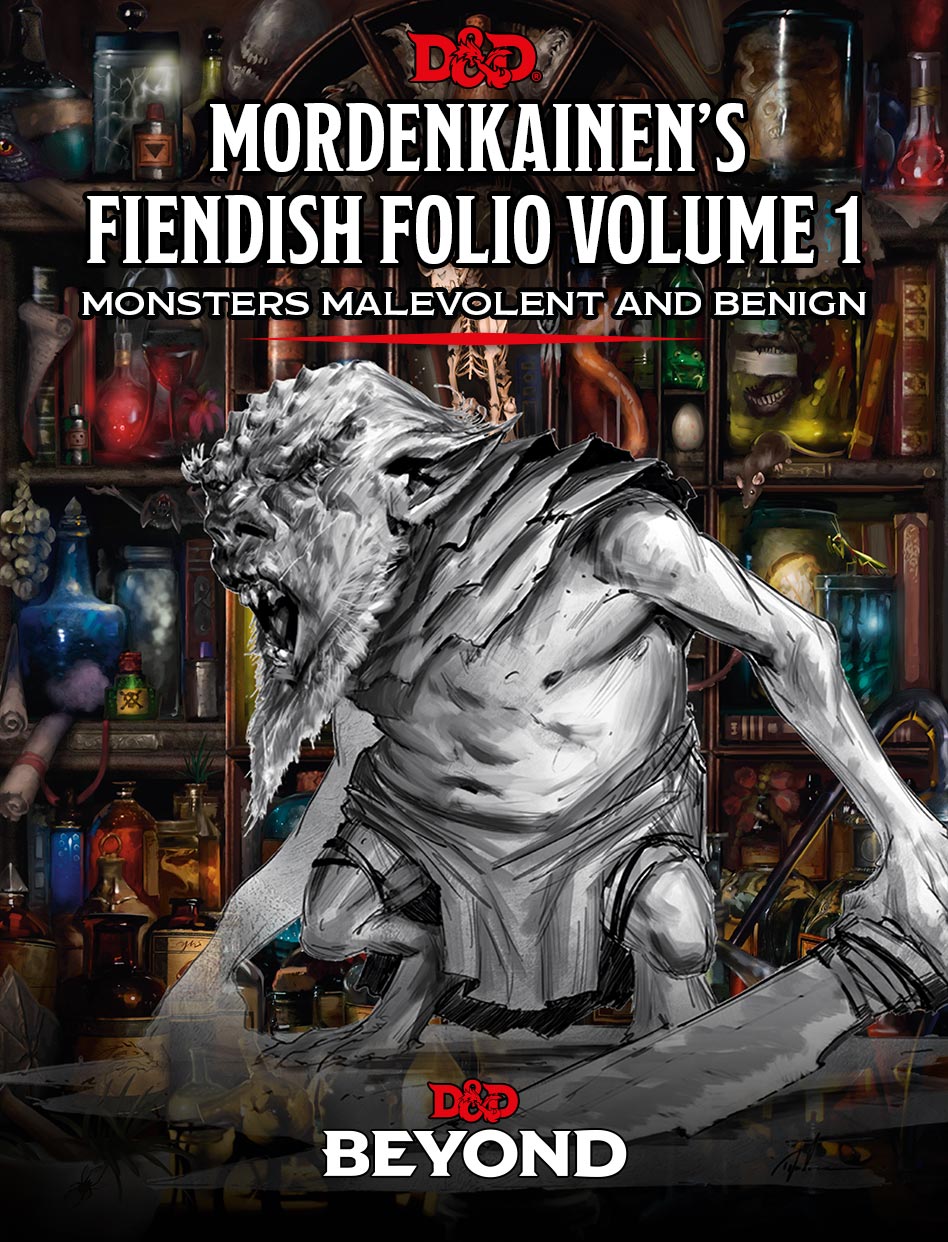 Some thoughts about Fiend Folio
They're extremely basic, the most fundamental of essential beasts, yet I actually like them. However, Mordenkainen's Tome of Foes shows that you can really do some cool stuff with the conceived flunky animal sort beast assuming you simply incline toward what makes them their own thing. So following that up with a fundamental monster with a higher AC and a catch assault feels a piece disappointing. The previously mentioned book of adversaries contains a portion of my beloved goliath-type beasts, and they have been stewing on certain musings about the monster type for some time now.
So perhaps the Crab Folk doesn't invigorate me much since it intensifies some current sentiments about goliaths overall at the bleeding edge of my psyche. I have next to no sentiments in any case about these animals, and very little to say about it all things considered. It is no less than an entirely useful sea-going animal assuming that is all you want. Effectively the littlest humanoid in the game hitherto, the minuscule Jermaine lives in the under dark in secret tunnels. 
Sorceries about the Game
They can converse with rodents, and get additional harm from assaulting on a huge scale. They have sorcery opposition; however, with just 3 hit focuses it won't help their survivability much. Assuming I was running these animals, I'd give them one hit point. They should be utilized in numbers to be a danger, and following hit points for twelve or so of these things would be an aggravation. One stranger element they have is their Lurkers in the Shadows attribute, which implies that they're imperceptible to dark vision. 
They would take this to be similar to the Ranger Gloom Stalker's capacities, in that assuming an animal depends on dark vision to have the option to see them, they can't. This by itself makes the Jermlaine shockingly perilous, and a simple method for rebuffing arrogant players exploring ahead in obscurity. They have somewhat of an amusing twist to them as well, being little detestable individuals with mouse companions that assault predominantly in light of the fact that they're uncertain with regards to their tallness.